Discover Johor
Welcome To Johor
Johor, the southernmost state of Peninsular Malaysia, is made up of eight districts comprising Johor Bahru, Pontian, Batu Pahat, Muar, Mersing, Kota Tinggi, Kluang and Segamat. It has a long coastline flanking the Straits of Malacca on its western seaboard and the South China Sea on the east.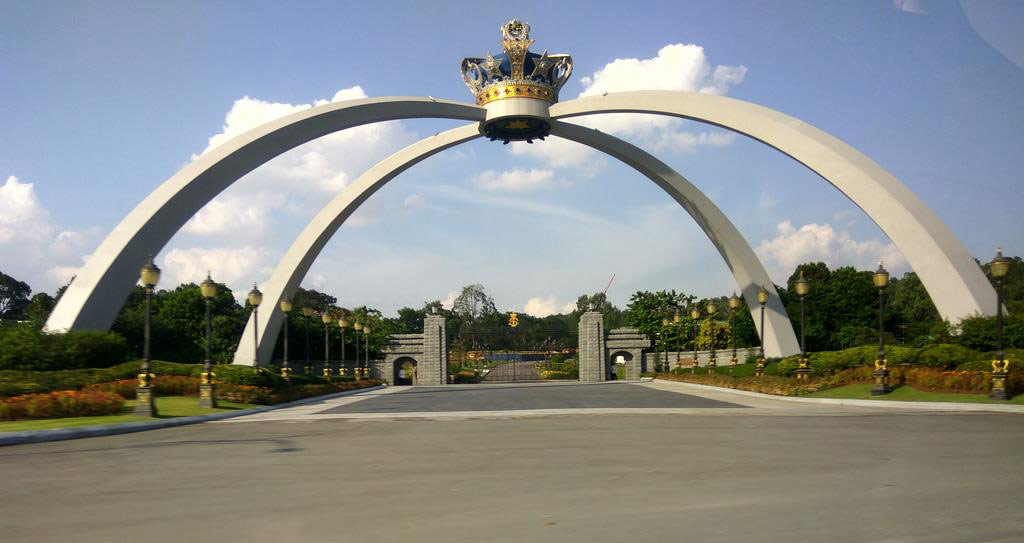 Its capital city, Johor Bahru, or "JB" as it is popularly known, is the main administrative centre for the state government and a bustling commercial hub. This southernmost Malaysian city sits right next to the national boundary between Malaysia and Singapore where they are connected via the Causeway. Thirty kilometres southwest of Johor Bahru is the Second Link which connects Tanjung Kupang to Tuas in Singapore. Located within the district are the Sultan Ismail International Airport, Johor Causeway, Second Link and the Johor Bahru International Ferry Terminal.
Johor's vast landscape is characterised by plantations of pineapple, rubber, coconut and oil palm on the fringes of which also nestle tranquil kampungs and quaint fishing villages. Retaining much of its natural splendours, the state has miles of golden sandy beaches and beautiful offshore islands with clear waters which are excellent for diving. It is also endowed with several forest reserves. Nature lovers will find a visit to the Endau-Rompin National Park an unforgettable experience. Johor also boasts some of the best golf courses in the country.
A land of diverse and distinct cultures, its population comprises mainly Malays, Chinese and Indians and cultural expressions can take many forms such as dresses, customs, beliefs, ceremonies, celebrations, dances, games and past times.
[Source : Johor Tourism]
Tourist Attractions Around Johor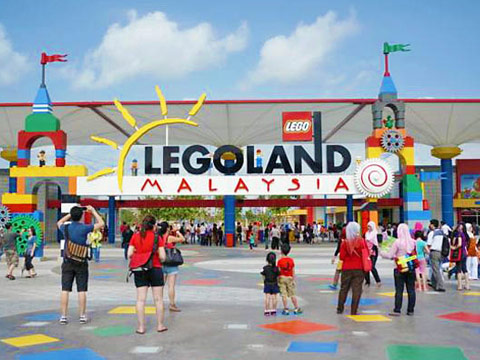 Legoland Malaysia
Legoland Malaysia is the first Legoland theme park in Asia that has opened in Johor, Malaysia with over 40 interactive rides, shows and attractions.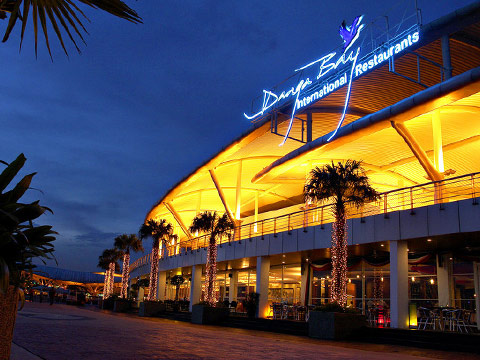 Danga Bay
Danga Bay is the foremost recreation park in Johor Bahru. Outside the central business district, the area hosts many festive events throughout the year.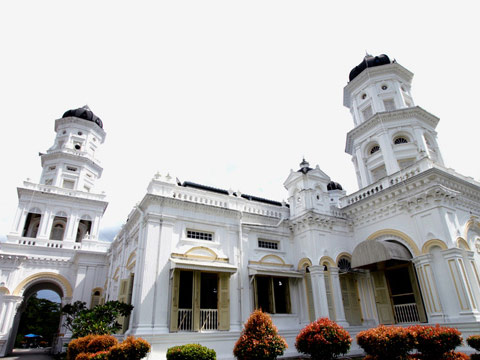 Sultan Abu Bakar Mosque
On top of a hill in downtown Johor Bahru, overlooking the Straits of Johor and neighbouring Singapore, stands the magnificent Sultan Abu Bakar Mosque, one of the most beautiful old mosques in Malaysia.
Endau-Rompin Johor National Park
Endau Rompin, located north of Johor and south of Pahang, is the second National Park proclaimed by the Government of Malaysia that covers an area of approximately 50,000 hectares of rich flora and fauna.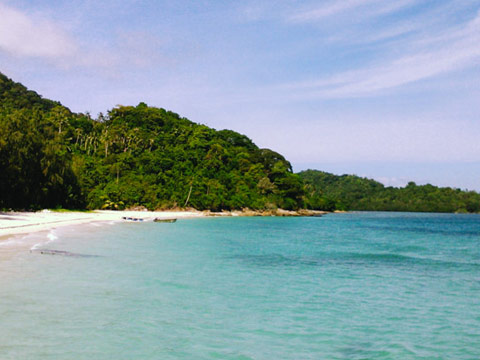 Pulau Tinggi
Pulau Tinggi is one of the many captivating tropical islands that nestles the East Coast of Johor. It's white, sandy beach surrounded by alluring blue waters makes it a perfect haven for those who want to escape from the mundane world.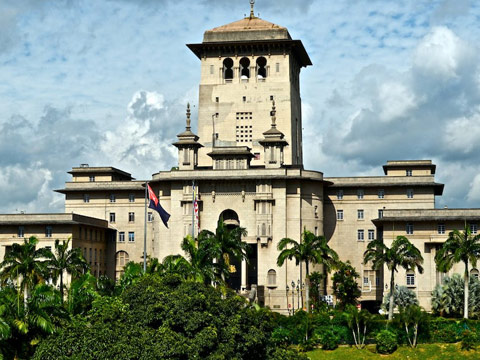 Bangunan Sultan Ibrahim
Sultan Ibrahim Building is the former state secretariat building of Johor. The building was constructed between 1936 and 1939 and was completed in 1940 as the British colonial government attempted to streamline the state's administration.
[Source : Content are excerpted from various websites ]