Message from District Governor Elect
Dear Fellow Rotarians,

Do join us at the District Training Assembly 2024.
The organizing committee, led by Past President Freddie Lee, are going the extra mile to make the event an enjoyable one. I thank the Rotary Club of Johor Bahru for agreeing to host this Assembly.
The President Elects Training Seminar and District Assembly are essentially training events. The President Elect's Training Seminar is mandatory for incoming Presidents to attend. Likewise all club committee chairmen are expected to attend the District Assembly. There will also be sessions for the incoming secretaries and treasurers.
The District Training Team, led by District Trainer Past President James Lee, had spent months preparing effective sessions for President Elects and for each of the club committees for last year's very successful PETS-DTA 2023 and are preparing to tweak the program further once the Theme and emphasis of Rotary Year 2024-25 is revealed at the International Assembly in Rosen Creek, Orlando, USA from 7 to 11 January 2024.
Attending these events will help you become a more effective leader of your club, to get ideas on how you can promote Rotary to your community and show we are people of action, and more important to see how we can have fun and fulfilment in carrying out our activities.
Do join us in our journey to have fun and together to see a world where people unite and take action to create lasting change – across the globe, in our communities and in ourselves.
Yours in Rotary,

DGE Dr. Yap Lip Kee
District Governor 2024-25, D3310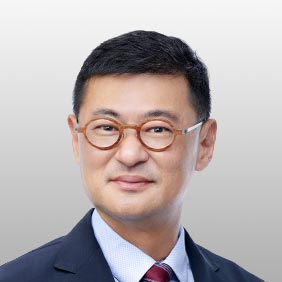 DGE John Chan
District Governor Elect
RID 3310
---
The time has come for the training of incoming District and Club leaders on their roles and responsibilities in the coming year. Some of us have new roles which we may be unfamiliar with while others, although experienced, need to be updated or hear new perspectives.
Training of District and Club leaders is very important to ensure that all leaders are adequately equipped and ready to take on the challenges ahead. This year's training will take on a new approach which will be more effective and interesting at the same time.

Specific courses available at the Rotary Learning Centre will be prescribed by District Trainer, President James Lee which must be completed before DTTS, PETS and DTA so that all participants can participate in meaningful deliberations.
The DTA also welcomes Rotarians and Rotaractors keen to learn more about Rotary, update themselves on the latest developments and enjoy warm Rotary fellowship.