DGN DOLLY YEAP
Rotary Club of Kulai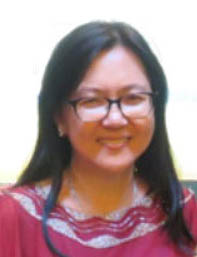 Dolly Yeap Siew Keat has been a Rotarian since 2001. She is a true Rotarian at heart and has been active in raising funds for those in need at both club and district level. She was involved in the End Polio Now Campaign, Greatest Meal to End Polio, supporting the Orphanage, Breast Cancer Support Group, Calvary Boys Home, Rotary Club of Kulai Education Fund and Cheshire Homes (Johor), just to name a few. She completed her Degree in Bachelor of Arts at the University of Winnipeg, Manitoba, Canada and obtained her Diploma in Hotel Management from Switzerland.
For the past ten years before her retirement, she was working in the hospitality industry. She had the opportunities to work with EVA Airways, Hong Kong Wing On Travel Service Ltd, HK Ananda Travel (Malaysia), Fairwind Holidays, Hotemart Travel Services Sdn Bhd, and CDL Hotels.
Dolly was the Organising Chair for the President-Elect Training Seminar & District Training Assembly in the Rotary year 2014-15. She was Assistant Governor for two years, District Family of Rotary Committee Chair and for the past 3 years District Polio Plus Subcommittee Chair. She was Secretary to the District Training Team, and a Facilitator. She received a few awards, of which the highest is the Rotary Foundation of Rotary International Service Award for a Polio-free World.
Dolly attended several Rotary Institutes, including those in Manila, Philippines and in Yogyakarta, Indonesia, and assisted in the Rotary Institute held in Kota Kinabalu, Sabah, Malaysia. She attended the Rotary International Convention held in Sydney, Australia.
She is blessed with two children. Her daughter Denise participated in Rotary activities of her club and the District. Both are very supportive of their mum's "Doing Good to the World". During her free time, Dolly enjoys yoga, meditation and walking.