DG JEFF YONG TECK CHIN
Rotary Club of Bandar Seri Begawan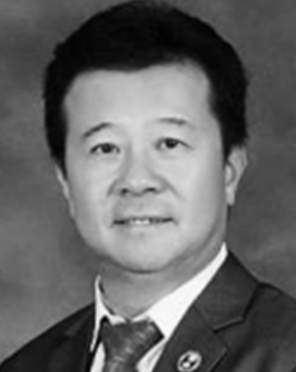 Jeffrey Yong Teck Chin, aka Jeff Yong, joined Rotary in February 2001. He is a Benefactor, Major Donor (Level 4) and a Paul Harris Society member. His Rotary journey in the Rotary Club of Bandar Seri Begawan took him to greater heights and he soon became the Club Secretary in RY 2003-04. He was Club President for RY 2004-05, 2007-08 and 2012-13.
He had served in various Avenues of Service in the club. He has held various engagements in the District, namely as Organising Chair for the District Conference for RY 2007-08 held in Bandar Seri Begawan, as Assistant Governor for RY 2009-10 and as District Rotary Foundation Fund Raising Chair for RY 2016-17. A sports enthusiast, he enjoys various outdoor activities including hiking, trekking, boating, fishing, golfing and cycling. In his heydays as a teenager, he took part in various competitions like wind surfing, track and field events, table tennis and swimming.
Jeff was born on 4th February 1960 in Bandar Seri Begawan, Brunei Darussalam and is happily married with his wife Rtn Betty Wong. They are blessed with two daughters, Sylvia and Amelia, both currently pursuing their higher education in Melbourne, Australia and Minneapolis, USA respectively. He attained his tertiary education in Canada with a Bachelor of Science in Engineering and Masters of Science in Civil Engineering at the University Of New Brunswick in 1984.
His professional qualifications include MICE (UK), C. Eng (Charter Engineer), MPUJA (Brunei), PE/QP (Professional Engineer/Qualified Person). Following 17 years of his engineering career in public service with the Brunei government, in 2002 he ventured into private practice and co-founded Jurusy Perunding, a civil and structural engineering consulting firm. Subsequently, he expanded into mechanical & electrical engineering consulting services. He also a co-founder of JSY Systems Sdn Bhd, a business in Engineering IT Solutions. He also co-owns New Temburong Quarry, a major sand and aggregates supplier.
He further ventured into his geotechnical and geological business and founded Techno Advance Laboratory and Technotest Sdn Bhd. His passion to serve the community had lauded him with Rotary International Service Above Self Award in RY 2015-16. He was also awarded with D3310 award for Excellence in Vocational Service Leadership RY 2014-15, Outstanding Rotarian RY 2014-15, TRF Service Award 2012-13.