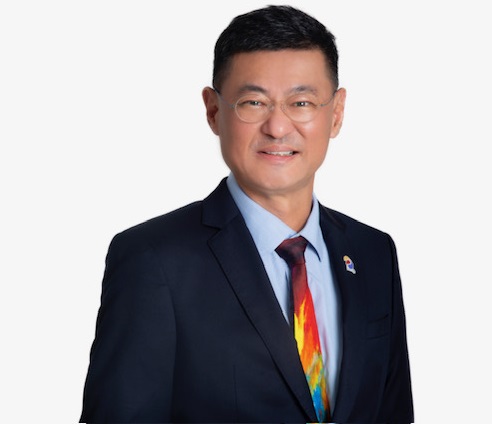 Dear Rotary Members,
I am deeply honored to serve as the new Governor of District 3310, and I would like to take this opportunity to extend my deepest gratitude to our Immediate Past Governor, Joanne Kam, for her exceptional leadership during the past year. Under her guidance, we experienced a remarkable journey focused on the theme "Imagine Rotary," where our collective imaginations were ignited, and we achieved significant milestones.
As we embark on this new chapter, I am inspired by Rotary International President Gordon McInally's theme, "Create Hope in the World." This theme encapsulates our commitment to making a lasting impact, aligning perfectly with Rotary's Vision Statement and our priorities of increasing impact, expanding reach, enhancing engagement, and strengthening adaptive capacity.
The vibrant colors chosen for our theme symbolize the remarkable diversity that defines our district and highlight the profound importance of Diversity, Equity, and Inclusion within Rotary. In these challenging times, "Create Hope in the World" resonates deeply. As Rotary members, we have always found hope, even in the darkest moments. However, hope is not a passive concept; it requires us to actively create hope in the world around us.
Creating hope involves small acts of kindness, extending support to those in need, and driving positive change within our communities. As your Governor, I am dedicated to putting our members first. By prioritizing member engagement, we will foster an environment where each member can flourish, make a meaningful impact, and share inspiring stories of hope.
Environmental sustainability holds a special place in our district's heart. We will embark on a transformative tree-planting project involving our youth. This initiative will shape mindsets and pave the way for a more sustainable future.
Furthermore, I encourage every club to champion mental health awareness and develop initiatives that provide crucial resources to those in need. Mental health is an integral part of overall well-being, and by addressing this issue, we can make a positive difference in the lives of individuals and our communities.
The path before us brims with boundless opportunities to serve, inspire, and create hope in the world. Let us unite under the unwavering banner of Rotary and build a future that shines brightly and leaves no one behind.
My wife, Wee Ping, and I are truly excited about the year ahead. Together, let us wholeheartedly embrace the theme of "Create Hope in the World." Let us become beacons of light, spreading positivity, compassion, and transformative change to those who need it most.
I extend my sincere appreciation to each and every one of you for your dedication to Rotary, and I am grateful for the trust you have placed in me as your Governor. Together, let us make this year one to be remembered for the profound impact we create, the lives we touch, the enduring hope we bring to the world, and the bonds of friendship we forge. Let us continue to imagine, create, and serve with unwavering passion.
With unity, compassion, and an unyielding commitment to service, let us embrace the remarkable opportunities that lie ahead. Together, we will leave an indelible mark on our communities and create a future filled with hope.
Thank you, and let us embark on an extraordinary Rotary year!
Yours in service,
Dr. John Chan
2023-24 Governor
Rotary International District 3310